The (really) Cheap Stone Wall
by: Howard Kennedy

I have found another way of making some really light weight walls. Use some rolls
of black plastic (10'x25') and use a "Quick-Crete" mold. Lay the mold on the black
plastic and use white spray paint. Here's a picture of what I'm doing.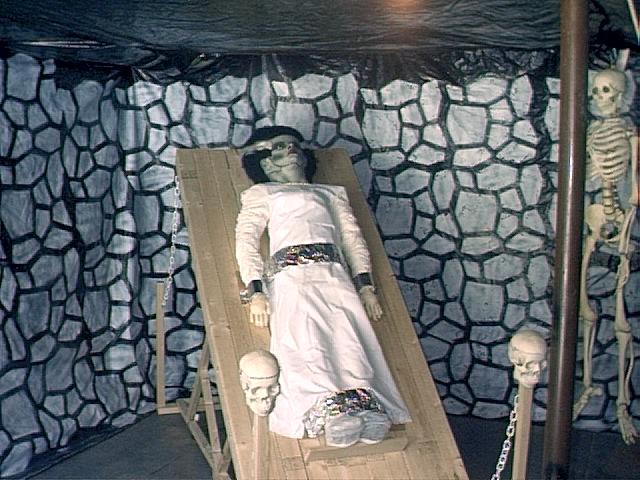 Copyright © 2000 Howard Kennedy
---
NOTE: Before using any information here,
please read our Disclaimer.

Copyright © 1995-2008 Myth Adventures, Inc.
All Rights Reserved